Pussys are pissed!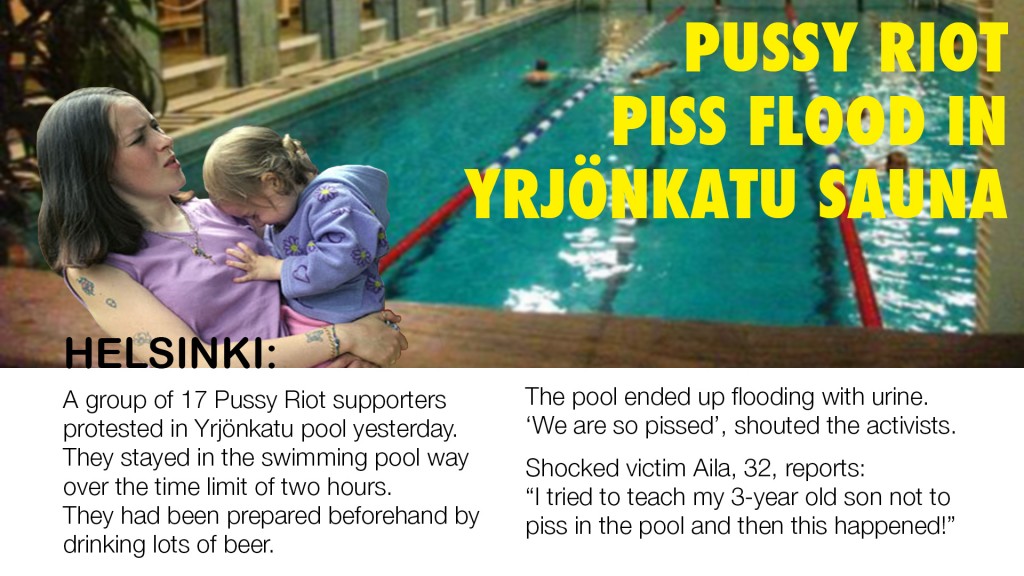 Pussy Riot piss flood in Yrjönkatu sauna
HELSINKI:
A group of 17 Pussy Riot supporters protested in Yrjönkatu pool yesterday.
They stayed in the swimming pool way over the time limit of two hours.
They had been prepared beforehand by drinking lots of beer.
The pool ended up flooding with urine.
'We are so pissed', shouted the activists.
Shocked victim Aila, 32, reports: "I tried to teach my 3-year old son not to piss in the pool and then this happened!"