Balaclava is the new style!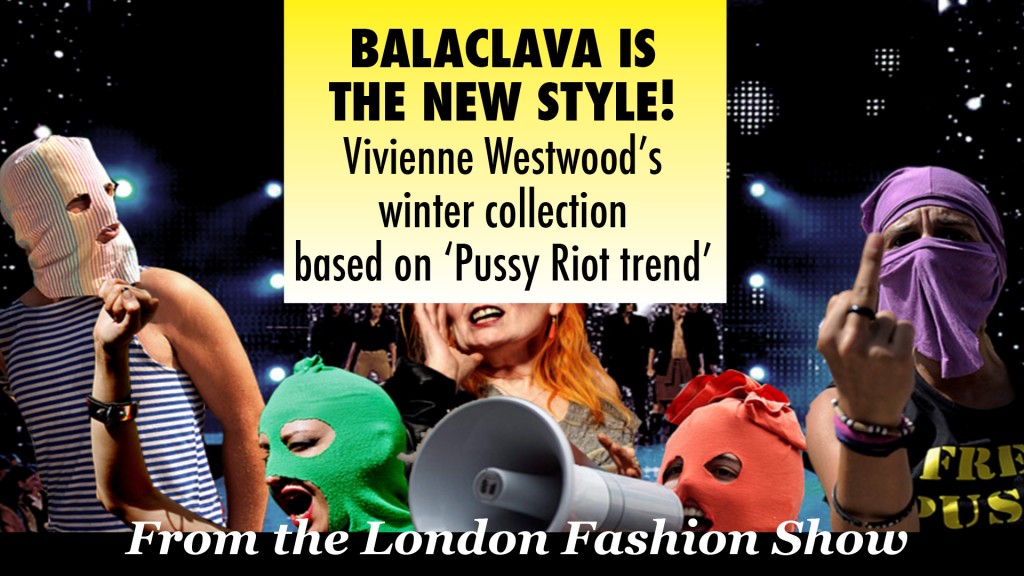 The balaclavas are in vogue all over the world:
"Orange is the colour of choice for Canadians and a slightly lighter orange for Dubliners." (the Guardian, 17.8.12) Also pink, pea-green and turquoise will be modish in winter.
Pussy Riot created a fashion in colours and a certain commando-partisan-resistance fighter style.
"The fresh mix of folkore designs combined with individual bright coloured balaclavas bring a flavour of danger and delicacy. This will be tomorrows trend", comments fashion expert Jaakko Selin.
http://www.guardian.co.uk/music/gallery/2012/aug/17/pussy-riot-supporters-protest-sentence#/?picture=394879732&index=11