Everyman's Right to Camping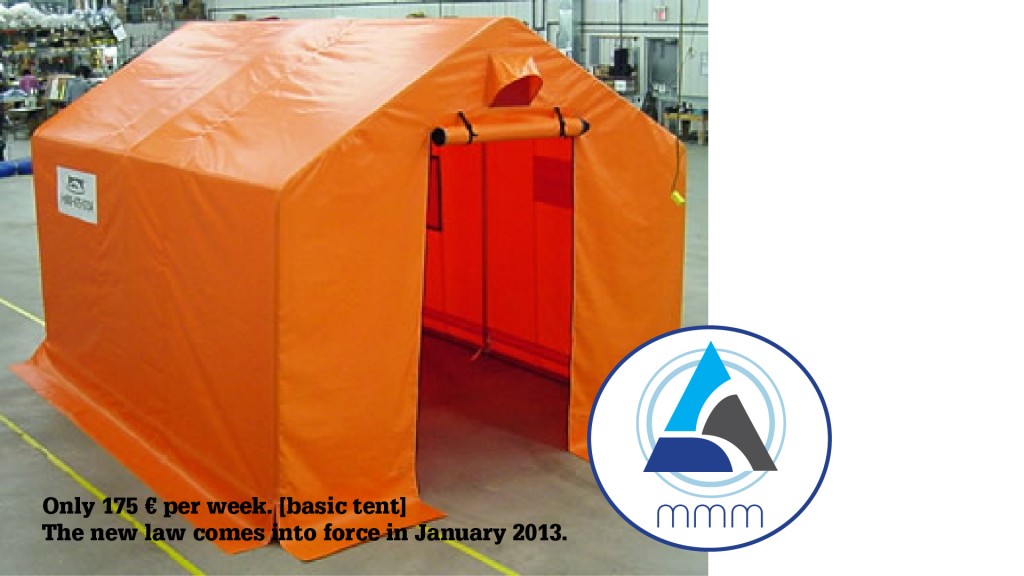 Refined law: Everyman's Right to Camping
The Finnish Ministry of Agriculture and Forestry announces a new law called "Everyman's Right to Camping".
The traditional Finnish legal concept of everyman's right allows free right of access to the land and waterways. Now the law has been extended to include a right to free camping. The camping is 100 % free as long as you rent a tent from the Ministry.
The legal minimum distance between the tent and any building is 10 meters in urban and natural environments alike.
The tents vary between luxury tents with ecological wind energy, sauna and indoor toilet and very simple basic tents.
All tents are equipped with GPS tracking to guarantee security for the campers. When renting a tent you can get 10% reduction of fishing permit fees and 15% reduction of entrance fees to Sami museum.
Only 175€ per week [basic tent]. The new law comes into force in January 2013.